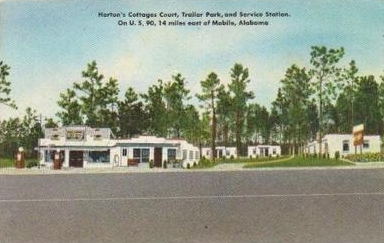 Horton's Cottages Court, Trailer Park, and Service Station
On U.S. 90, 14 Miles East of Mobile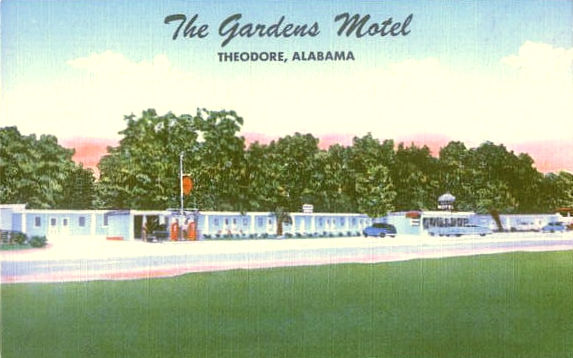 Now this one is 3 1/2 Miles from the Heart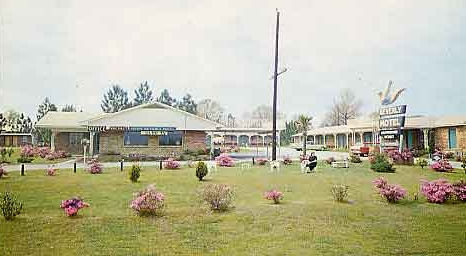 The Beverly Motel, Hwy 90, Mobile, AL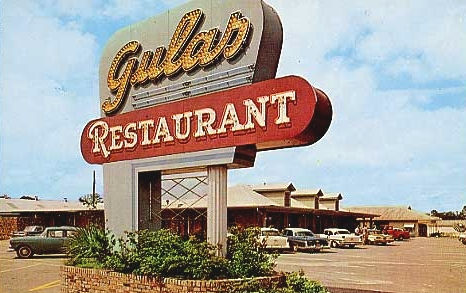 With a name like that....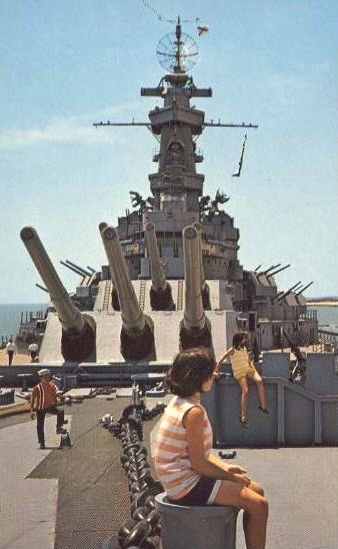 The Battleship Alabama on Battleship Parkway - US 90, Mobile
The boat doesn't move - making it a great tourist attraction.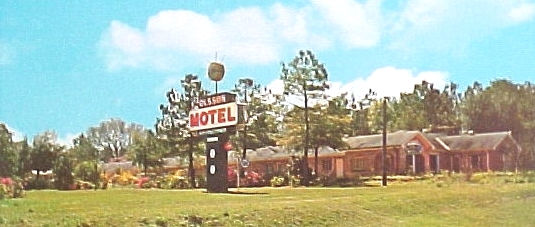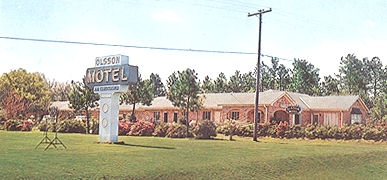 Two views of the Olsson Motel, US 90 West, Mobile, Alabama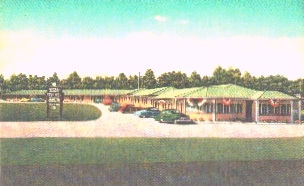 The Winter Gardens Motor Hotel on Hwy 90 near Mobile, AL

The Court Lovell Motel in Loxley Alabama - But shouldn't it be the Lovell Court?