The Biloxi - Pascagoula Area of Mississippi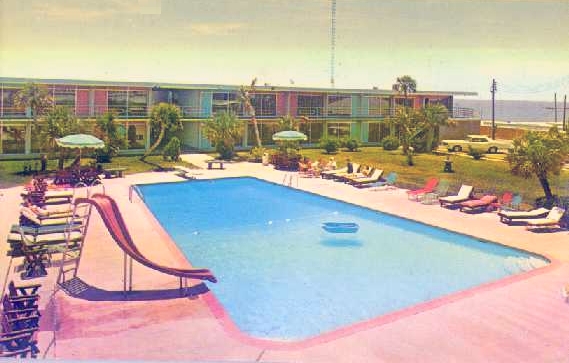 Emerald Beach Motel located directly on the Gulf, W. Beach Blvd, Hwy 90, Biloxi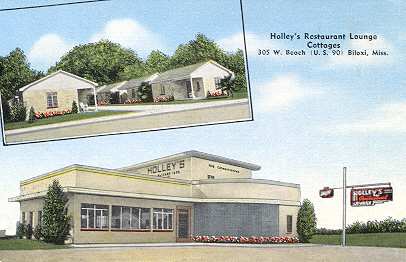 Holley's Rest./Lounge/Cottages in Biloxi on U.S.90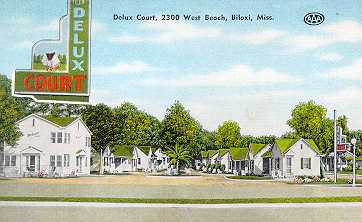 Delux Court, 2300 W. Beach, Biloxi, MS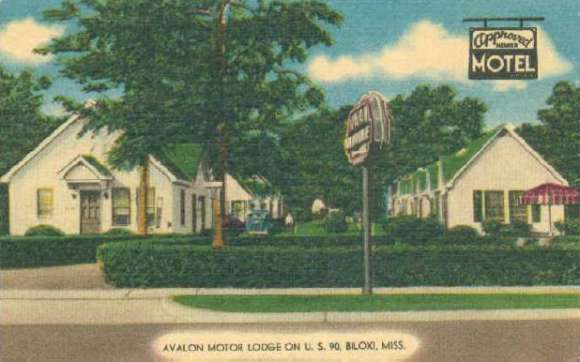 1 Mile West of Lighthouse, 2218 West Beach Blvd., Biloxi.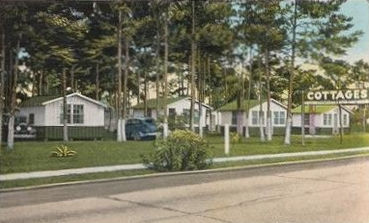 A 1935 postcard of the Pascagoula Motor Court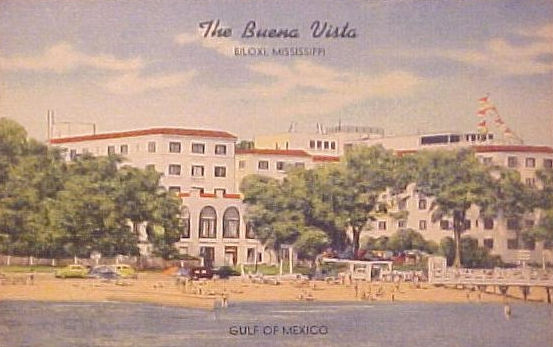 A postcard from the 1940's showing Biloxi's Buena Vista Hotel. This big boy featured 250 rooms and bath, cottages with hotel service, completely air conditioned, a variety of entrainment including dancing nightly on the Deck.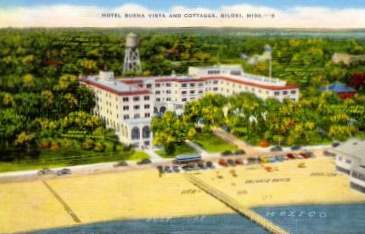 Another view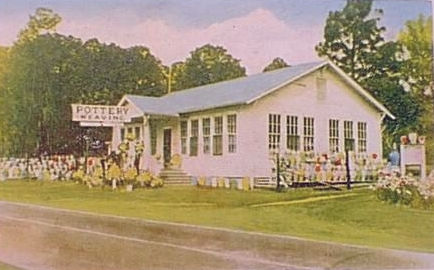 Gulf Coast Pottery Shop 3 miles West of Biloxi's Lighthouse on US 90
Bridge bewteen Biloxi and Ocean Springs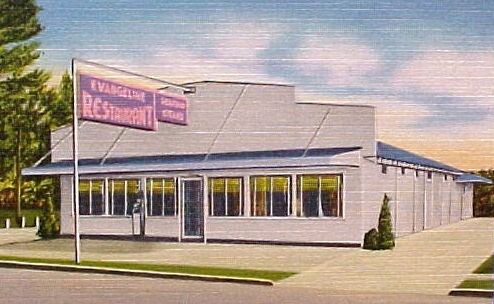 Evangeline Restaurant in Pascagoula, Miss.

© copyright 1997-2010 John Preble