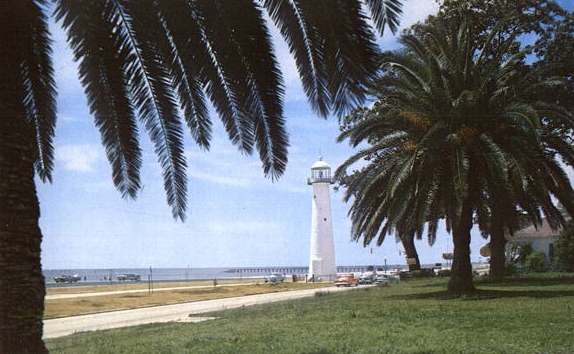 This lighthouse that was constructed in 1848 sits on US HWY 90 in Biloxi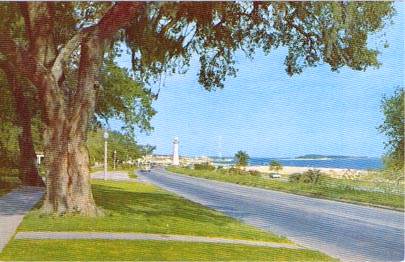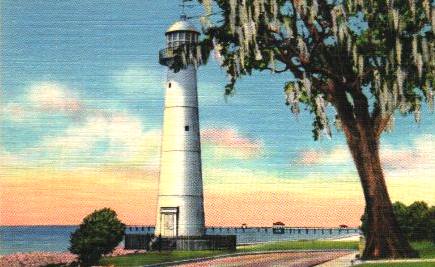 Other views of the lighthouse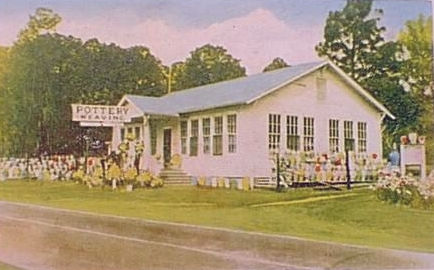 Gulf Coast Pottery Shop 3 miles West of Biloxi's Lighthouse on US 90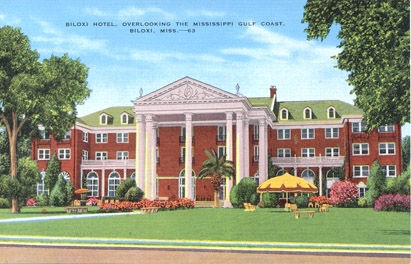 Biloxi Hotel, Biloxi, Mississippi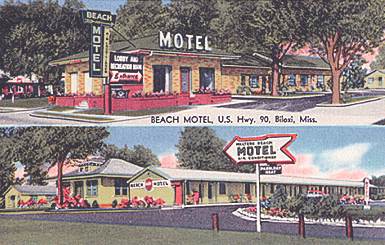 The Beach Motel, U.S. 90 at Govt. Blvd., Biloxi, Ms.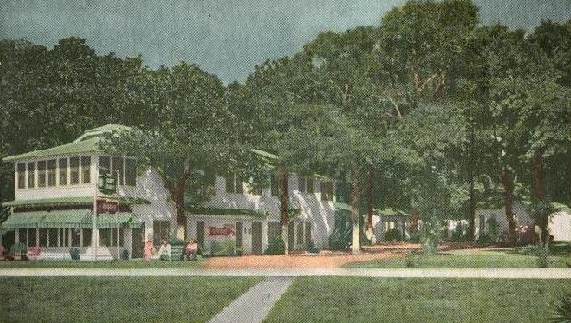 Lights Motor Court and Apartments, U.S. 90, West Beach, Biloxi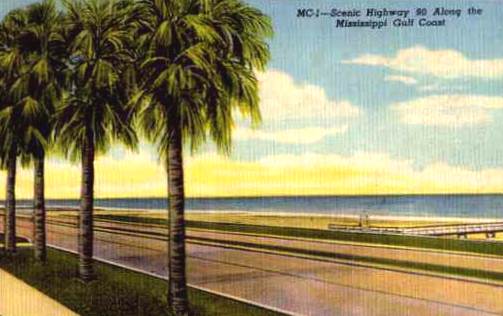 Palms along the Mississippi coast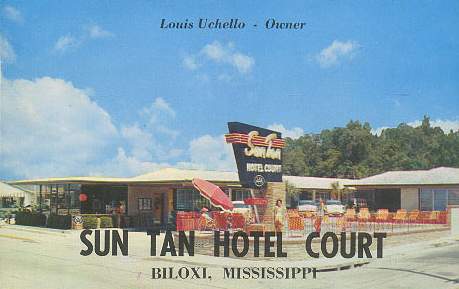 Sun Tan Hotel Court, Biloxi, Louis Uchello - Owner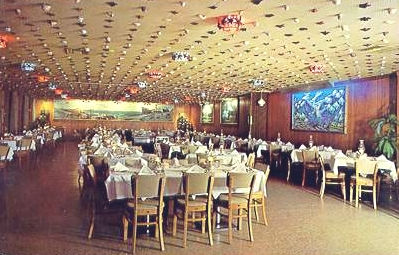 The reverse side of this card stated:
Allman's Restaurant & Lounge, East End of Biloxi - Ocean Springs Bridge Highway 90,
Ocean Springs, Miss. Ceiling of the Sea - The most unique idea in ceiling
decorations to come along in this century. This CEILING OF THE SEA is an
original idea of Mr. Allman's that you will never see anywhere
except at ALLMAN'S RESTAURANT. Imagine a ceiling fantastically
decorated with fish nets, star fish, and beautiful sea shells.
Worth driving miles to see, ALLMAN'S CEILING OF THE SEA.
The atmosphere with ALLMAN'S CEILING OF THE SEA makes dining
a pleasure you will long remember. Our food's delicious, our menu's great,
our service wonderful, so how about a dinner date.