Images of U.S. Hwy 90, the "Southern" Route 66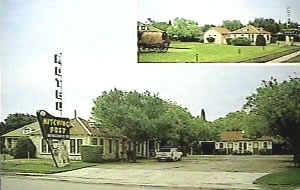 Uvalde, TX had the Hitching Post Motel that included a covered wagon lawn ornament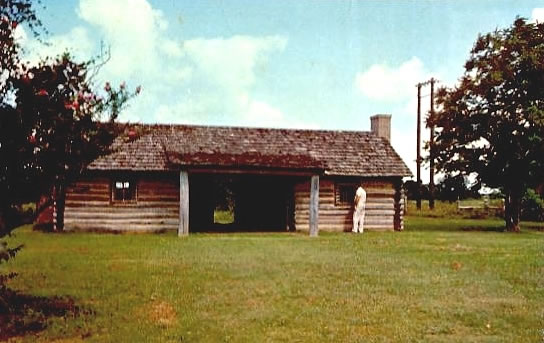 Austin Log Cabin in Stephen F. Austin State Park at San Felipe, Texas on Hwy 90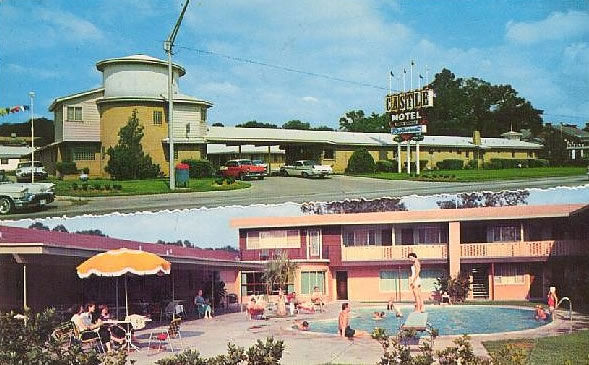 The beautiful Castle Motel was located at 1125 North 11th, Beaumont, Texas.
The phone number was TW 2-5110 and it boasted as being only 2 mintes from downtwon.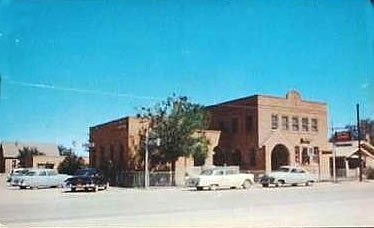 The Hotel Parkway was on Highways U.S. 90 AND TX 227 - they billed it as
"The Gateway to Big Bend National Park and Davis Mountains"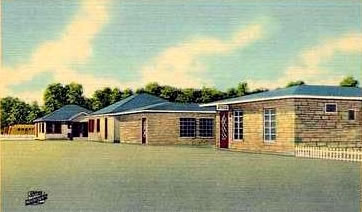 Turner's Motel Apartments in Houston Texas, Mrs. J. B. Turner was the owner/manager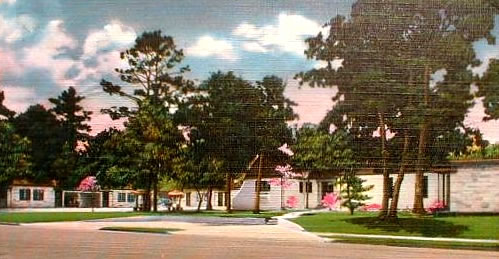 Baystate Motel, 2911 Wayside, Houston, Tx. located at US Hwys 59 and 90A
Pasadena, Tex, 1948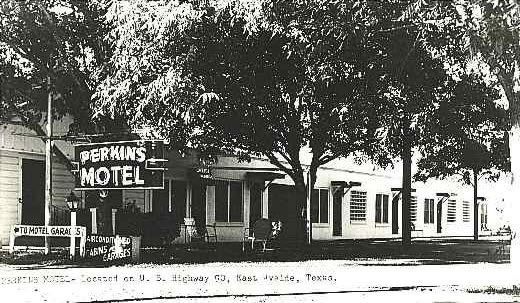 This postcard of The Perkins Motel in East Uvade TX was postmarked in 1953.