Photos of the 2007 Louisiana Bicycle Festival

photos by Michael Jee (photos cropped for web site placement)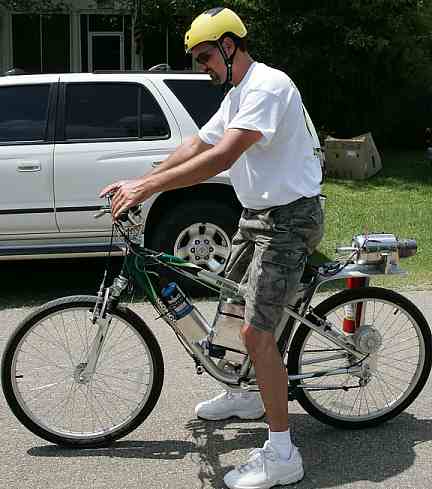 Wayne Spring with his new rocket bicycle. Our hero!
NEW - a youtube of the blast off! CLICK HERE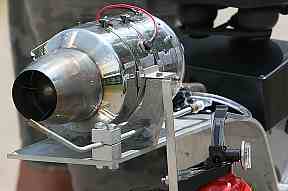 When petaling is not enough use a jet engine.


The cockpit.

Rocket Man
Joe and Brenda Meyers again lead a misdirected group of bicycle geeks.


The midday ride went all ove town

Is is a Bicycle or a Car?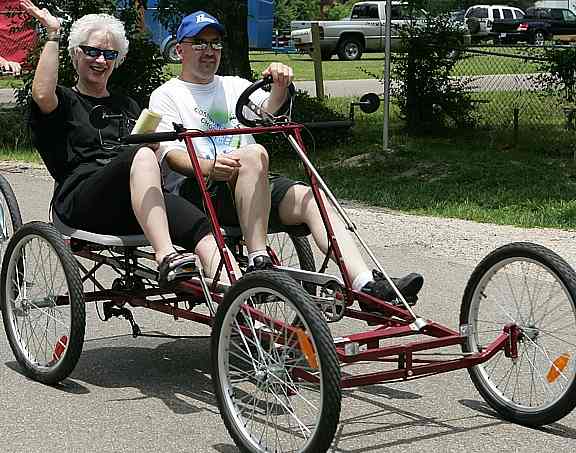 This 4 wheeler came if from Florida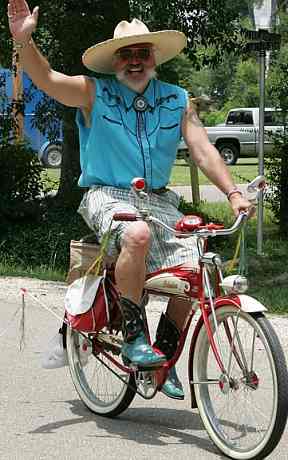 Showoff

More showoffs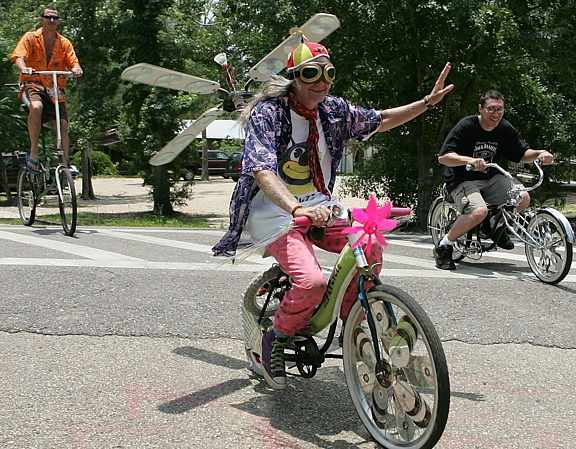 There should be a law!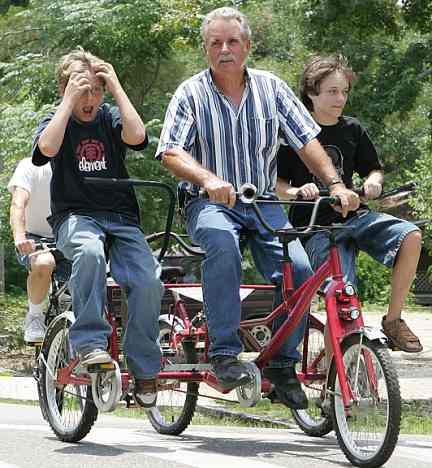 A three seater!

1915 Pierce Arrow from a collection from Birmingham, Alabama

The big white building is the Abita Springs town hall.

Franky riding on the handlebars of a beautiful Sherrell bicycle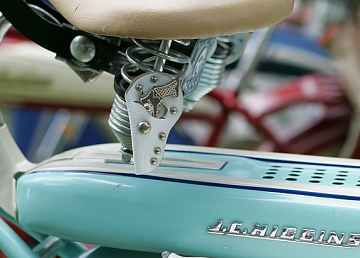 J C Higgins beauty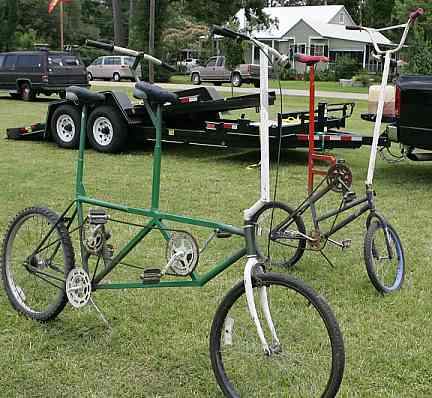 Lots of high bikes showed up this year.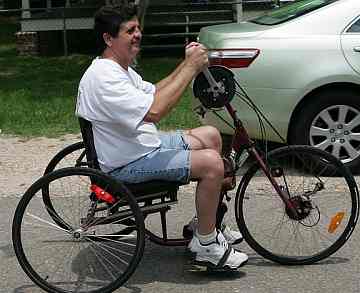 Wheel Chair Bicycle

One of the real beauties of the festival was this customized chopper bike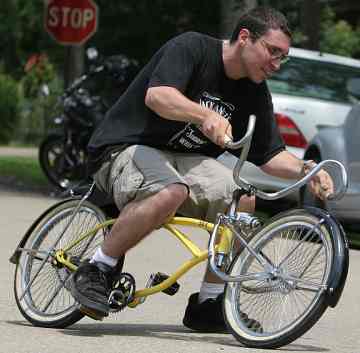 Ths local Abitian with his wonder chopper inspired a lot of folks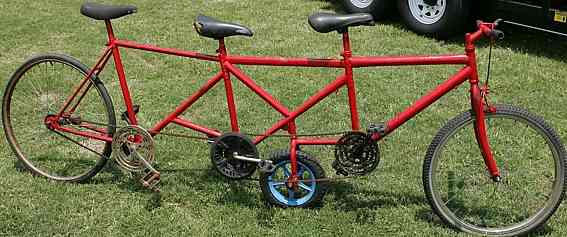 Another three seater!

Another incredible bicyle!
For more information, contact John Preble john(at)johnpreble.com

UCM Museum
22275 Hwy 36, Abita Springs, LA 70420
ph 985-892-2624