The Southern Route 66 went from the Atlantic Ocean at Jacksonville, Florida to the lonely town of Van Horn in west Texas. Here's some vintage postcards that commemorate this wonderful road.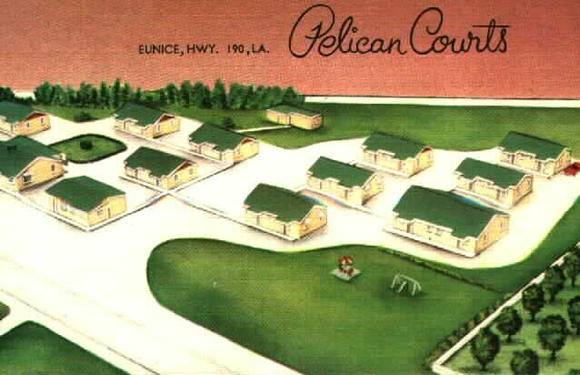 Beautiful landscaping is the focus of the Pelican Courts in Eunice, Louisiana
Hwy 190 was often a bypass for US Hwy 90.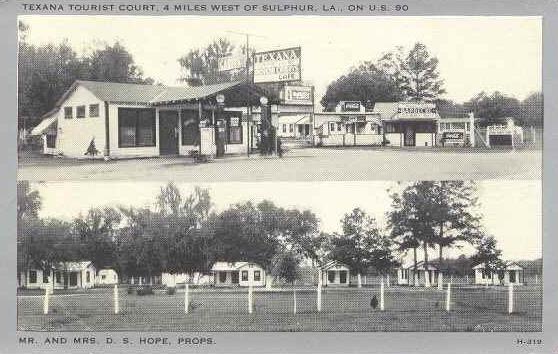 Texana Tourist Court near Sulphur, Louisiana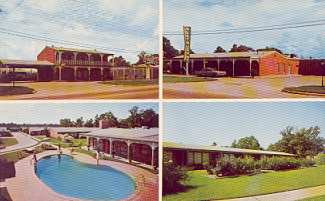 Chateau Charles Highway Hotel, U. S. Hwy 90, Lake Charles
(Charles always wanted a Chateau)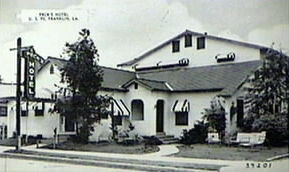 1950 Postcard of Franklin, LA's Peck's Hotel on Route 90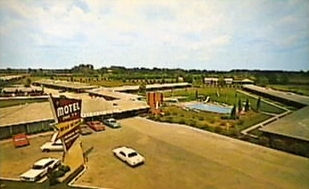 In New Iberia there was the Beau Sejour Motor Hotel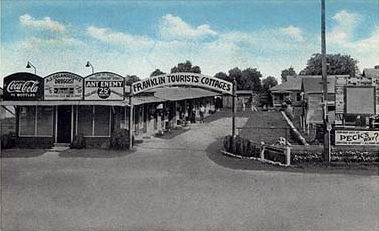 The Franklin Tourists Cottages touted Simmons Beds, electric light, sanitary toilets and approval by the Board of Health!

© copyright 1997-2010 John Preble