The Southern Route 66 went from the Atlantic Ocean at Jacksonville, Florida to the lonely town of Van Horn in west Texas. Here's some vintage postcards that commemorate this wonderful road.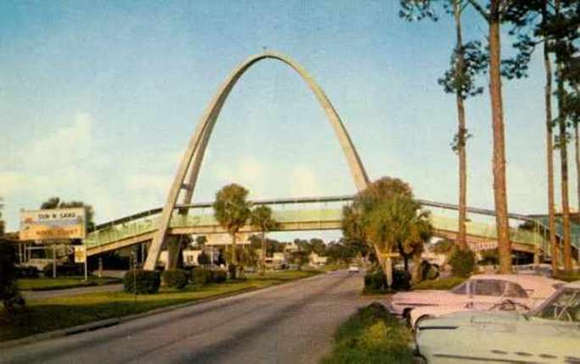 A postcard of The Sun n Sand Hotel Court. The caption on the card state "Showing the picturesque overpass spanning US Highway 90. Located between Gulfport and Biloxi.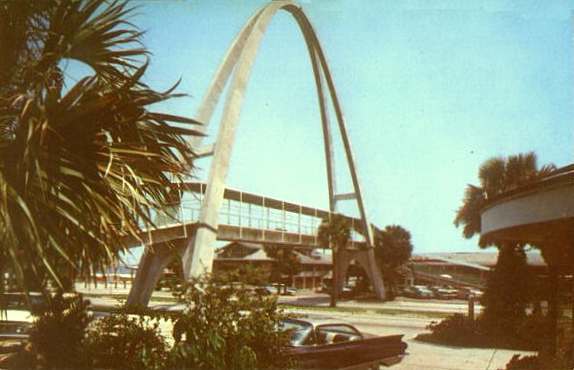 Another view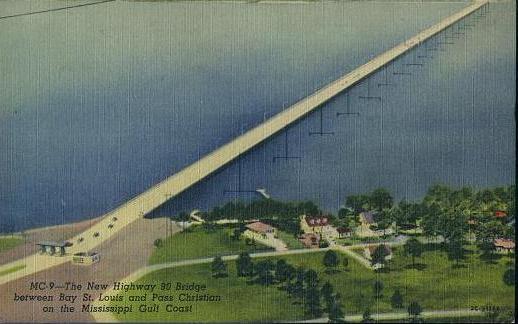 The caption on this card reads: "The New Highway 90 Bridge between Bay St. Louis and Pass Christian on the Mississippi Gulf Coast." This area of Mississippi now has a lot of gambling casinos and is frequented by New Orleanians.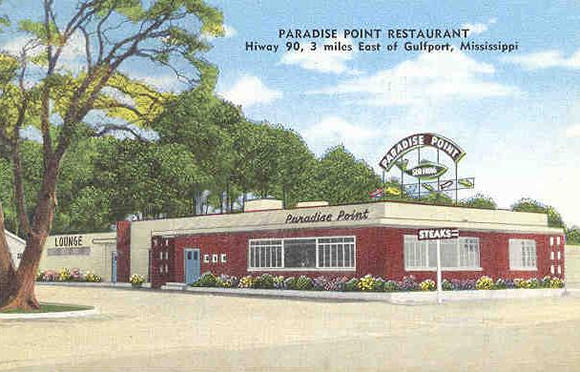 Notice the neon fish juming on the bottom of the sign. Kewl!
Paradise Point Restauraant, Hw 90, 3 miles East of Gulfport, Mississippi
This place advertised Creole Cuisine and was established 1901 by Joe & Marguerite Astorias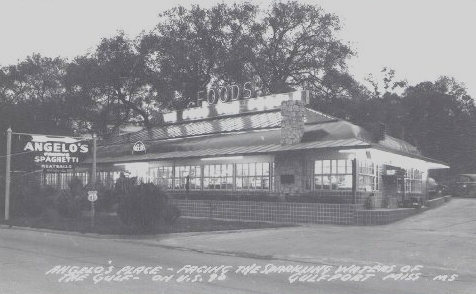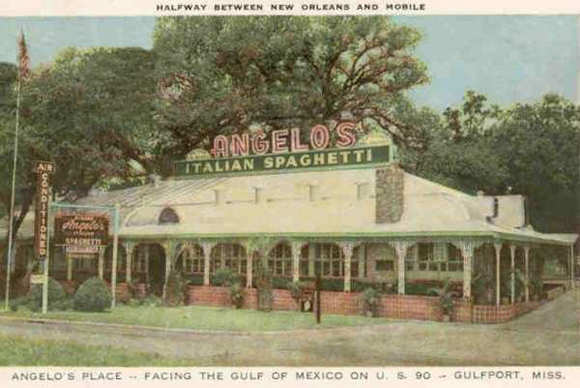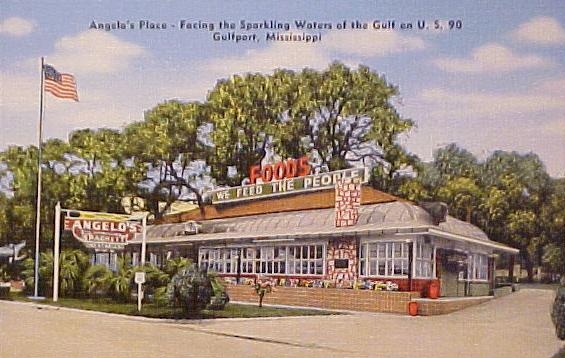 Three views of Angelo's Place in Gulfport, Miss where (according to the back of one poscard) Angelo Xidis delights in preparing all of the food himself.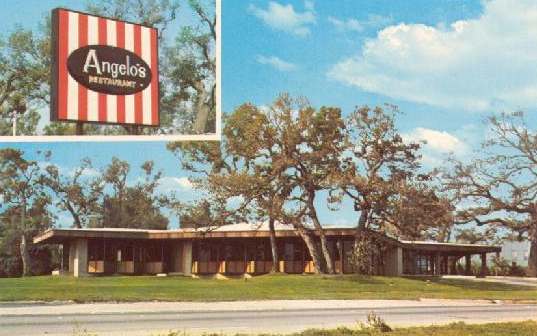 A newer Angelo's Restaurant 3206 W. Beach, Hwy 90, Gulfport, Mississippi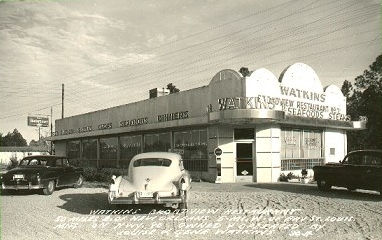 Watkins Restaurant was 5 miles west of Bay St. Louis on Highway 90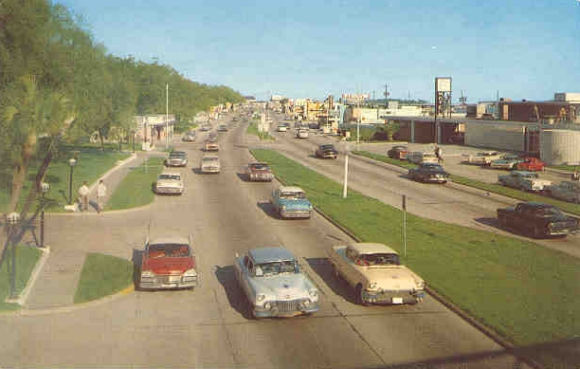 Old Spanish Trail, U.S. 90 in Mississippi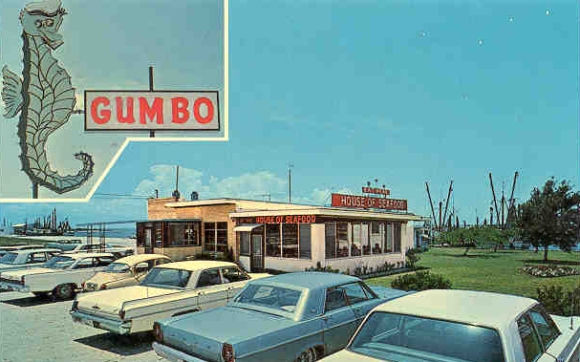 Webster and Kinberger House of Seafood on West Pier south of Highway 90 and 30th Ave, Gulfport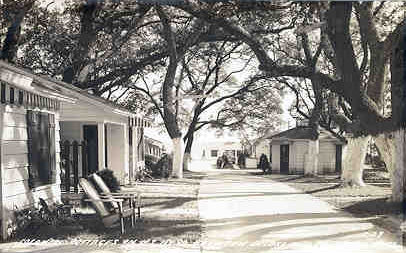 Colonial Cottages in the Gulfport / Biloxi area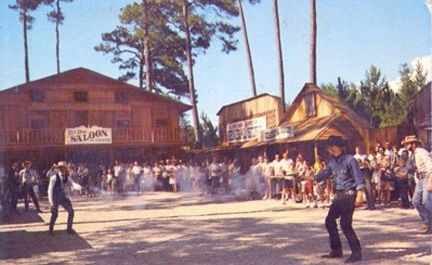 Six Gun Junction Ghost Town on US Highway 90