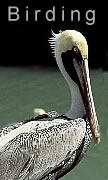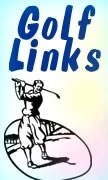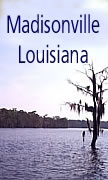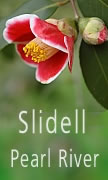 Our Music Links
New Orleans Louisiana music musician links, jazz, brass bands, blues, Cajun, Zydeco, dixieland, clubs, lounges, recording studios, record stores, mp3, magazines, radios, and web casts.

CLICK HERE TO GO BACK TO THE "WHO MAKES THE LOUISIANA MUSIC" PAGE

Where is Louisiana Music

Donna's Bar And Grill
Presenting the very best Jazz, Brass & BBQ available in New Orleans. 800 N. Rampart, (next to the New Orleans French Quarter.)

Famous Door
Bourbon Street's famous door. (New Orleans)

Festival International de Louisiane
Official web page of a great festival in Lafayette, LA. Some say that this is what the New Orleans Jazz Fest used to be like, and what it will never be again.

Fred's Lounge
Fighting chickens and swamp pop in Mamou.

Funkybutt Lounge
Named after the original turn-of-the-century hall where the first man of jazz, Buddy "King" Bolden, held court and led the band, Funky Butt. (New Orleans)

House of Blues
New Orleans French Quarter big venue, they also show appreciation for outsider art. This place cost a lot of money to put together.

Howlin-Wolf
A place with nice decoration, popular with the locals. (New Orleans)

Mermaid Lounge
Popular with the locals. (New Orleans)

Mid City Lanes Rock 'n' Bowl
A wonderful venue in New Orleans for music and bowling. Popular with all types.

Mulates
One of the major Cajun Music venues in New Orleans.

New Orleans Jazz & Heritage Festival
A big festival that seems to get more popular with the tourists and less popular with the locals each year. Still a good dollar value if you don't mind the Mardi Gras-like crowds.

Preservation Hall
Still ticking after all these years; it is probably the best place in the world to hear traditional New Orleans Jazz. (New Orleans French Quarter)

Ruby's Roadhouse
John Preble, together with a buddy own this place. You can hear bands in this joint in Mandeville, Louisiana on weekend nights.

Tipitinas
The place that the House of Blues wants to be.(New Orleans)

---

Magic Music Bus
Local music club shuttle service is a safe and easy way to hit the best New Orleans music venues; cheaper than taking a taxi, and no parking problems to worry about!

Radios Stations That Play Louisiana Music

CajunRadio.org
comprehensive guide to Cajun, Zydeco, & Swamp Pop radio shows in Louisiana and the rest of the nation.

KBON 101.1 FM
Broadcasting from Eunice, Louisiana.

LouisianaRadio.com
Features all Louisiana music, all the time!

Neworleans Radio

Radio Louisiane
An internet station originating from Jennings, LA. that simulcasts French, Cajun, Acadian & Zydeco AM radio station KJEF (1290am).

WWOZ
Webcasting great Louisiana music from the greatest radio station in New Orleans, in fact, the greatest radio station in the world.

Where to Buy Louisiana Music

Floyd's Record Shop
Good place to find Louisiana music since1956.

Louisiana Music Facory
The one stop site for all of your New Orleans and Louisiana music needs. From traditional jazz to contemporary, cajun, zydeco, r&b, blues, and more. This site has a great links page. The Louisiana Music Factory, located in the New Orleans French Quarter.

Sound of New Orleans
A wonderful company run by a great guy, this is a good place to book most any New Orleans music. They also have a recording company and a distribution company - All Louisiana music.

Louisiana Music Recording Studios

Digi-Tek Productions
In Gonzales, La. the studio features 32-track digital and analog recording, full midi sequencing and a digital audio workstation. Or services are available.

Festival Recording Studios
Conveniently located minutes from the Louis Armstrong International Airport, lodging, restaurants and downtown New Orleans.

Goldband Records
For decades they have been recording swamp pop and cajun music in Lake Charles.

La Louisianne Records
An old recording company in Lafayette.

Precision Digital Audio
Recording and mastering facility located in the Bossier City / Shreveport area. We have 128 tracks of 24 bit / 96 khz digital recording, as well as one of the only local studios with 2" analog capabilities (16 tracks). We offer pricing by the project rather than by the hour, offering a relaxed setting
for recording your radio-quality CD. 318-741-0480

Sandbox
A studio in Shreveport built and run by people who understand both sides of
the glass

Sound of New Orleans
A wonderful company run by a great guy, this is a good place to book most any New Orleans music. They also have a recording company and a distribution company - All Louisiana music.

Stonee's Studio
This studio is very popular with the locals.

Studio in The Country
Nice Bogalusa recording facility, now owned by a nice person.

Sweet Mix
The New Orleans Northshore area studio in Slidell is run by George Cureau, a real talent and a nice guy.

Ultrasonic Studios
Another nice guy with lots of good equipment and a big business.

Louisiana Music Booking Companies

Concerted Efforts
Booking Louisiana-based artists, including, Clarence "Gatemouth" Brown, Buckwheat Zydeco, C.J. Chenier & the Red Hot Louisiana Band, and Nathan & the Zydeco Cha Chas.

David Hansen Music Productions
Representing The Original Dixieland Jazz Band, Tim Laughlin, and others.

Sound of New Orleans
A wonderful company run by a great guy, this is a good place to book most any New Orleans music. They also have a recording company and a distribution company - All Louisiana music.

Louisiana Music Record Companies

AIM Music
Australian label features Marva Wright, Rockin' Dopsie and other New Orleans music greats

Basin Street Records
Home of New Orleans favorites Kermit Ruffins, Los Hombres Calientes and Jason Marsalis

Bad Weather Records
Features Cajun artists including Leo Thomas, the Zydeco Ballers, Rooster and the Zydeco Runners, Mark St. Mary, and Pee Wee and the Zydeco Boll Weevils

Cash Money Records
home of New Orleans rap & hip hop artists

CSP Records
Features Swamp Pop, Blues, and more; artists include Van Broussard, Boogie Kings, Rod Bernard, etc.

Jazzology Records
Full line of trad jazz, folk, blues, swing and big band CDs

Jewel, Paula, and Ronn Records
Labels founded by Shreveport record store owner Stan Lewis.

La Louisianne Records
Authentic Cajun music

Louisiana Red Hot Records
New Orleans based label features jazz, zydeco, blues, and more.

Mardi Gras Records
New Orleans music recorders.

No Limit Records
Big timerap music

NYNO Records
Owned by Allen Toussaint and Josh Feigenbaum, this label features New Orleans musicians.

Rabadash Records
This label includes Anders Osborne, Rockin' Jake, John Magnie, and others

Root Beer Extract Records
Recording the best of New Orleans surf and punk

Sound of New Orleans
A wonderful company run by a great guy, this is a good place to book most any New Orleans music. They also have a recording company and a distribution company - All Louisiana music.

STR Digital Records
Tom McDermott, Joe Krown, Sanford Hinderlie, Kim Prevost and others record here.

Take Fo' Records
Pioneers of urban dance music throughout the south

Turnipseed Music
A New Orleans independent record label featuring artists such as the Tony Dagradi Trio, Phillip Manuel and the JoAnne Brackeen Trio

Zane Records
A U.K. label featuring Zydeco and Cajun roots music

How To Find Out More About Louisiana Music

Baton Rouge Ultimate Band List
Lots of stuff here.

Cajun/Zydeco Page
Cajun dancing and music info for all over USA, beaucoup info on zydeco music.

Encyclopedia of Cajun Culture
Cajun culture and history.

Junior's Juke Join
John L. Doughty, Jr.'s guide to delta juke joints in LA and Mississippi.

Louisiana Hayride
A site about the historic radio show aired nationally from KWKH in Shreveport from 1948 to 1960.

Louisiana Jukebox

Louisiana Music Commission
A very helpful group.

Rhythm City Mag.
Baton Rouge's entertainment scene

Shreveport Rocks
Web magazine covering North Louisiana's music

Swamp Music
Information on Cajun annd zydeco music in the UK

Neon Bridge
Shreveport/Bossier City's music magazine; web site features club listings, directory of local bands, MP3's, and more.

New Orleans: A History of Contemporary Music
A goode series of radio shows available online; includes interesting historical overviews of music in New Orleans, wonderful tunes, and interviews.

New Orleans Jazz Centennial Celebration (NOJCC)
preserves, promotes and perpetuates jazz as an original American art form, along with other related roots music, through educational outreach.

New Orleans Jazz Club
The world's oldest jazz club, one of the greatest clubs in the world.

Off Beat Magazine
Covering NOLA's music beat. They have a great links page.

Sounds Page at NOLA Live
This site has FessCams, club listings, feature articles, etc.

Swamp Pop Page
A good group of links to that funky swamp pop music stuff.

William Ransom Hogan Archive of New Orleans Jazz
Tulane University's pile of jazz stuff.

Zydeco Road
For Zydeco fans based in NYC & elsewhere.

Abita Mystery House, 22275 Hwy36, Abita Springs, LA 70420, Tel. 985-892-2624

Questions of comments? Send us E-Mail.
No portion of this document may be copied, reproduced or revised without written the permission of the author.
Terms and Conditions. © copyright 1997-2002 John Preble. All rights reserved. Credits/contact info.