Fishnet stockings in Canada - kewl.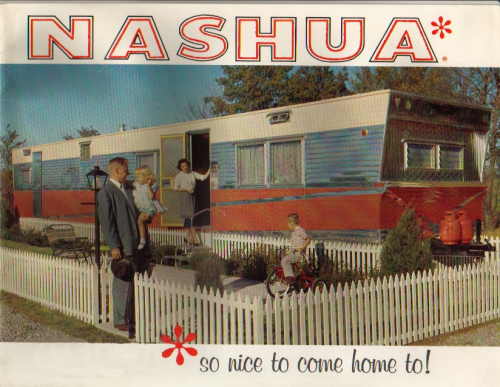 You can't go wrong with the red, white and blue.
White picket fence and a concrete yard.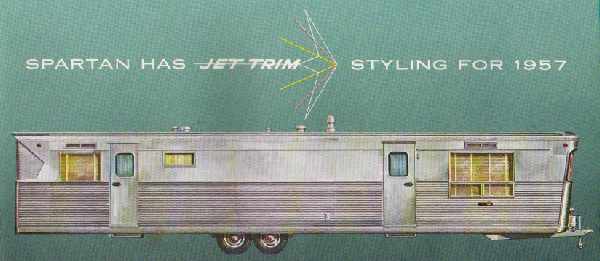 Jet trim on a mobile home.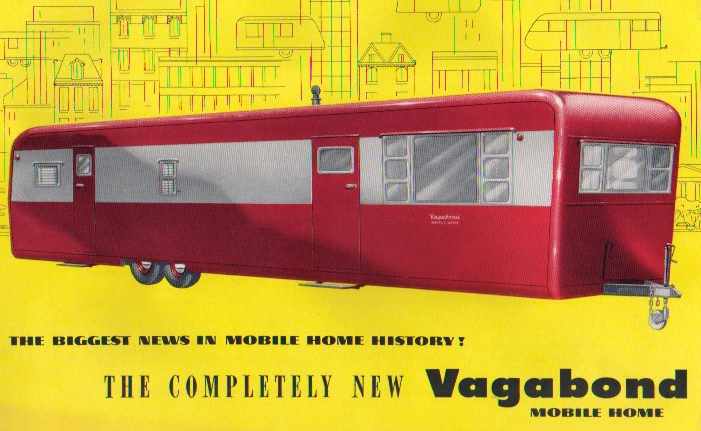 Notice the architecture in the background. The guys that designed the brochure must
have realized that the Wagabond was good architecture.


Horizontal crank windows complement the red trim.