Crazy Post Cards - Page 2
For an index of our postcards, Click Here.
Our exhibit of wacky postcards is enjoyed by all who visit the Abita Mystery House. Here's a few of our cards for those who can't make it to Abita Springs.
Around 1910 the Martin Post Card Company made a great series of cards. Their documentary work of U.S.A. agriculture inspired many farmers.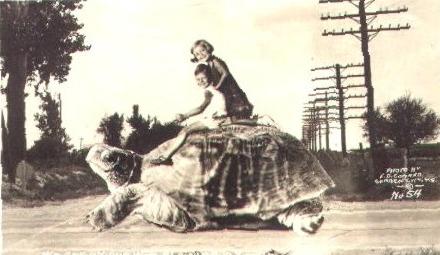 This card is from Kansas. We have bigger turtles in Louisiana!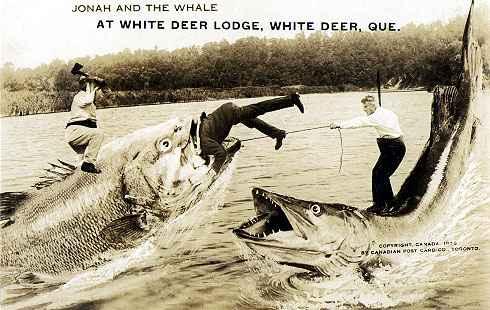 These guys were not wearing the right fishing clothes!

The rabbit population really got out of hand in 1937. The nice hunter was trying to do the rabbit a favor by killing some of his bunny friends. The misunderstood hunter was bullied by this bad hare.

Grasshopper hopper.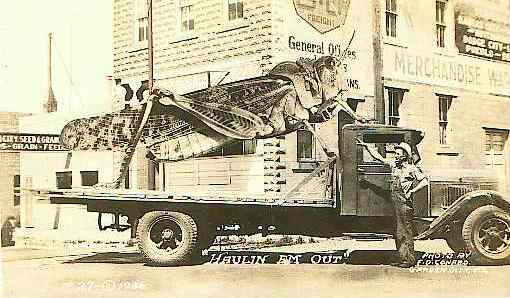 Good idea for a Mardi Gras float.

Grasshoppers making butter. I'd worry about that big one drooling in the churn
For an index of our postcards, Click Here.