Abita Springs has been a "tourist town" for about 100 years ago.
Hear are some old postcards we found that you may find interesting.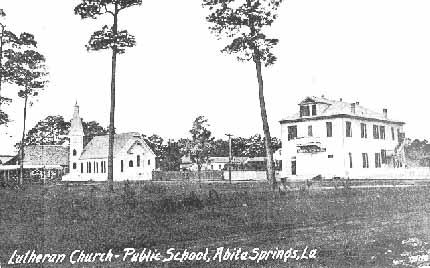 The beautiful little Lutheran Church is still there and active. The Public School is now the Town Hall.
The Town Hall now has only one floor. The Abita Mystery House is about 300 feet from these two historic buildings.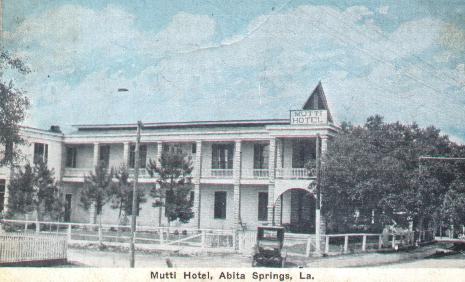 This is the world's first roof made from a solid mirror -- or maybe the printer of this old "hand-colored" postcard needed better vision. The public library now sits on the site of the old Mutti Hotel.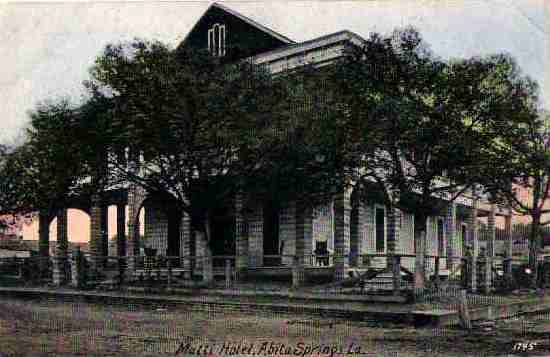 Here's another view of the Mutti Hotel.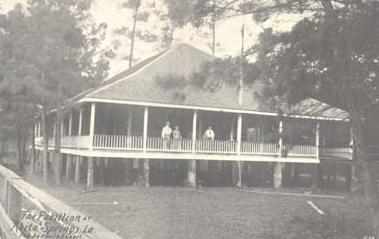 The Abita Springs pavilions were popular with tourists.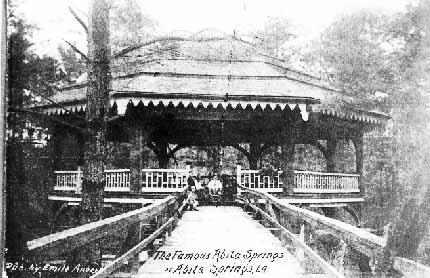 Here's an old photo of the pavilion that is currently in our tourist park.
When this photo was taken there was a active water spring at it's base.